Gemstones
Aquamarine
Did you know Aquamarine is the birthstone for March?
Aquamarine is a member of the Beryl family of minerals. The colour ranges from sky blue to dark blue and sea green colour that the name implies. The name literally means 'Seawater'.
A small sample of our beautiful Aquamarine Selection below.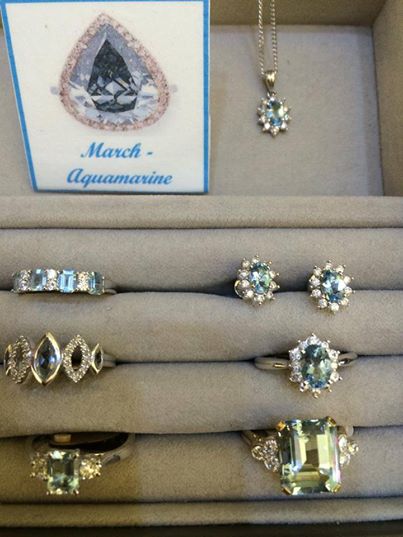 Diamond
Were you born in April? If so your birthstone is Diamond. Diamonds have always had a special place in history. The Indians mined diamonds from at least 800 B.C. Since then diamonds have been prized for their brilliance and beauty. To the Gr...eeks, diamonds were splinters of stars fallen to earth. To others they were the tears of Gods. Cupids arrows were said to be tipped with diamonds !!! A diamond is timeless and eternal and will outlast all other gifts. It is unmatched for its radiance and beauty. A small sample of our beautiful diamond collection.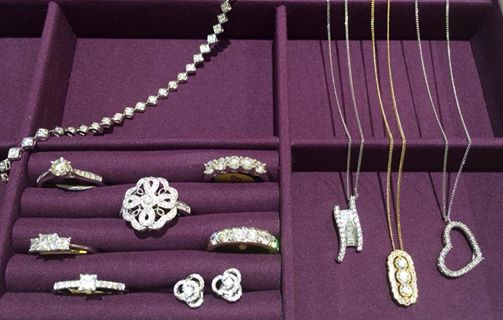 Emerald
Are you a May birthday ? Emerald is the beautiful birthstone for May and also for 55 years anniversary, it's a gemstone from the Beryl family and one of the most valuable. Found in many countries but mainly Columbia and Brazil. They are worn to enhance love and contentment. Cleopatra prized emeralds above all other gems. A small selection of beautiful emeralds for sale in our shop.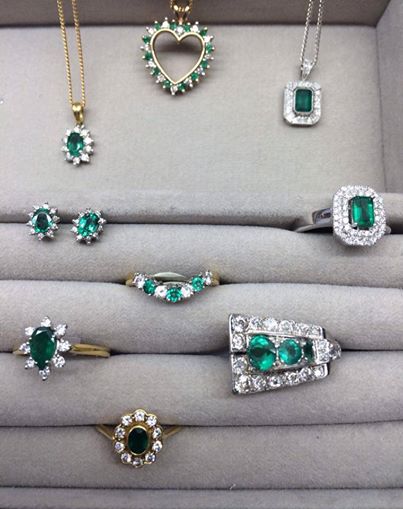 Sapphire
What do you think of some of our beautiful sapphire pieces? Sapphires are from the family of minerals called Corundum. According to folklore the sapphire is the gem of the soul and of Autumn, which suggests that is why it is the birthstone of those born in September. The colours vary from very pale to very dark, almost black. It is a very durable stone