Pearl Rethreading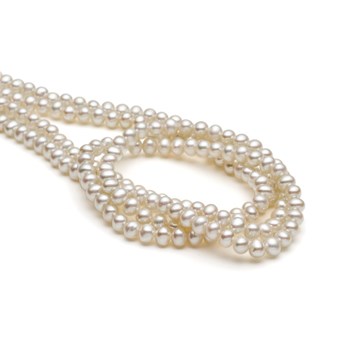 Pearls are one of the most elegant pieces of jewellery found in the collection of many women. It is so precious and beautiful that a pearl necklace will inevitably become a priceless family heirloom that will be passed down from generation to generation. Unfortunately, while pearls are quite resistant and can weather the elements, the string keeping them together can wear down and break, at E H Warford we offer a pearl re threading service carried out locally which usually takes a few days. If necessary your pearls will also be cleaned during the process and clasp repairs or replacements can be carried out.
We able to create individual pieces of pearl jewellery to compliment any original piece or create a totally new design .
We are happy to arrange a consultation to discuss your requirements.
E.H. Warford Jewellers 73 Devonshire Road Bexhill on Sea East Sussex TN40 1BD
©2014 E.H. Warford - All rights reserved